If you ever need to uninstall our extension, we've made it simple with our step-by-step instructions for the Chrome browser. But we hope you'll stick around and continue to enjoy the benefits of being a Rebates member.
Steps for Uninstalling Rebates extension from Google Chrome:
Step 1: Click on the three vertical dots icon in the top right-hand corner of your Chrome browser.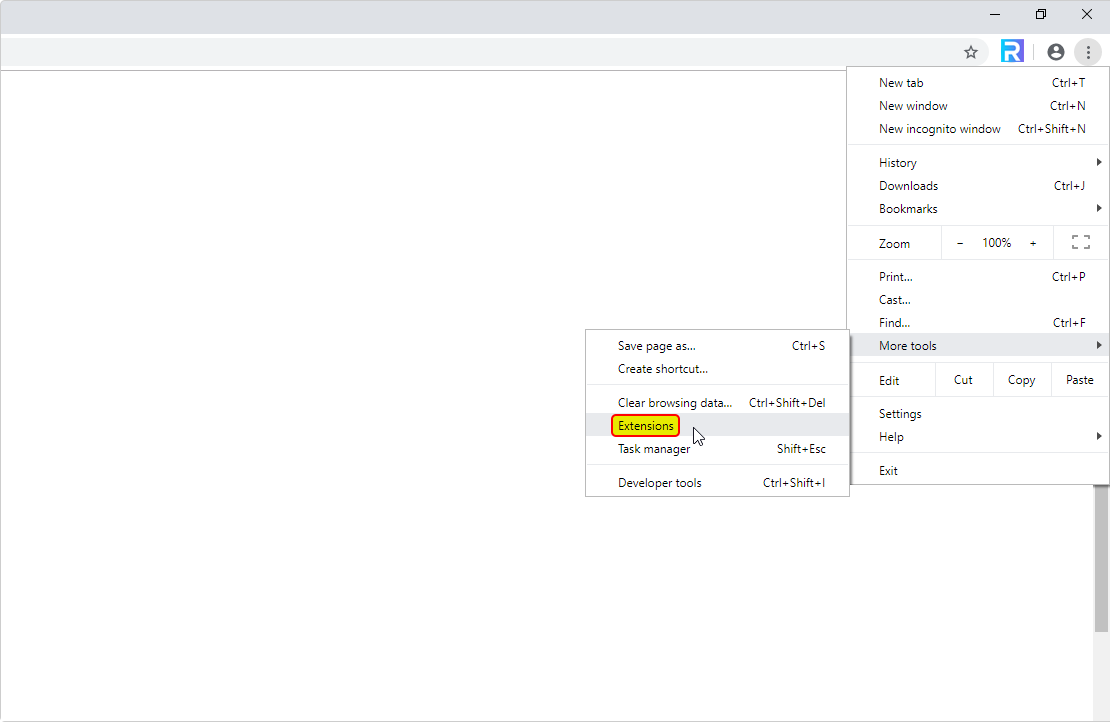 Step 2: Hover over "More tools" and select "Extensions" from the dropdown menu.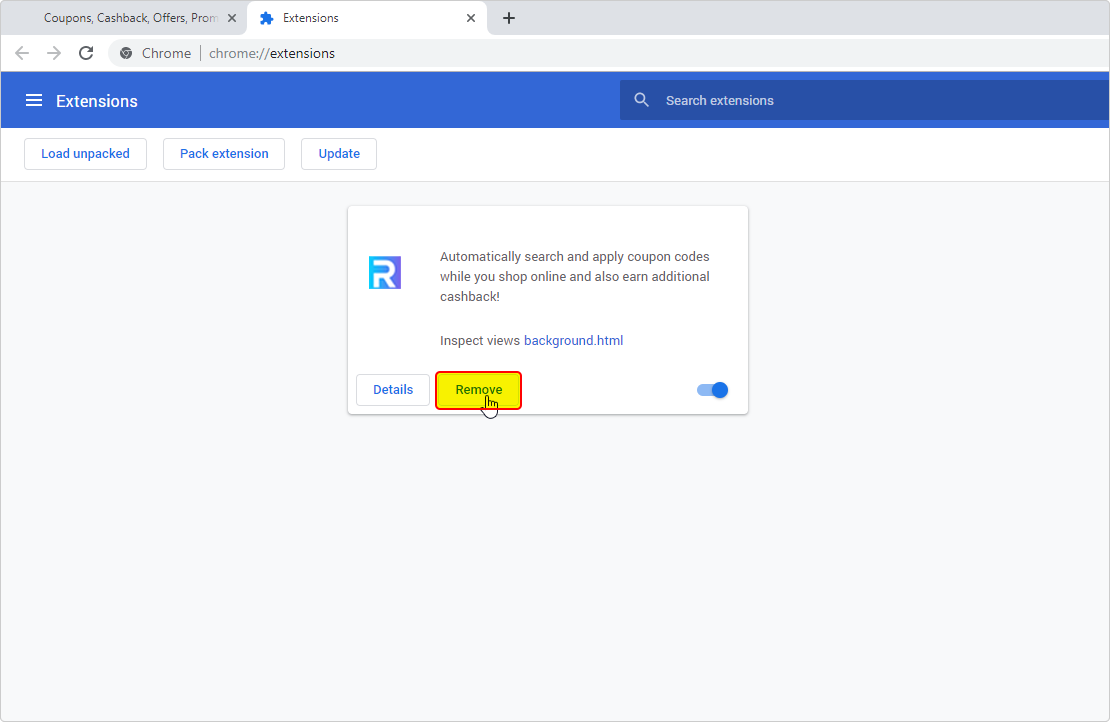 Step 3: Find the Rebates extension in the list of installed extensions.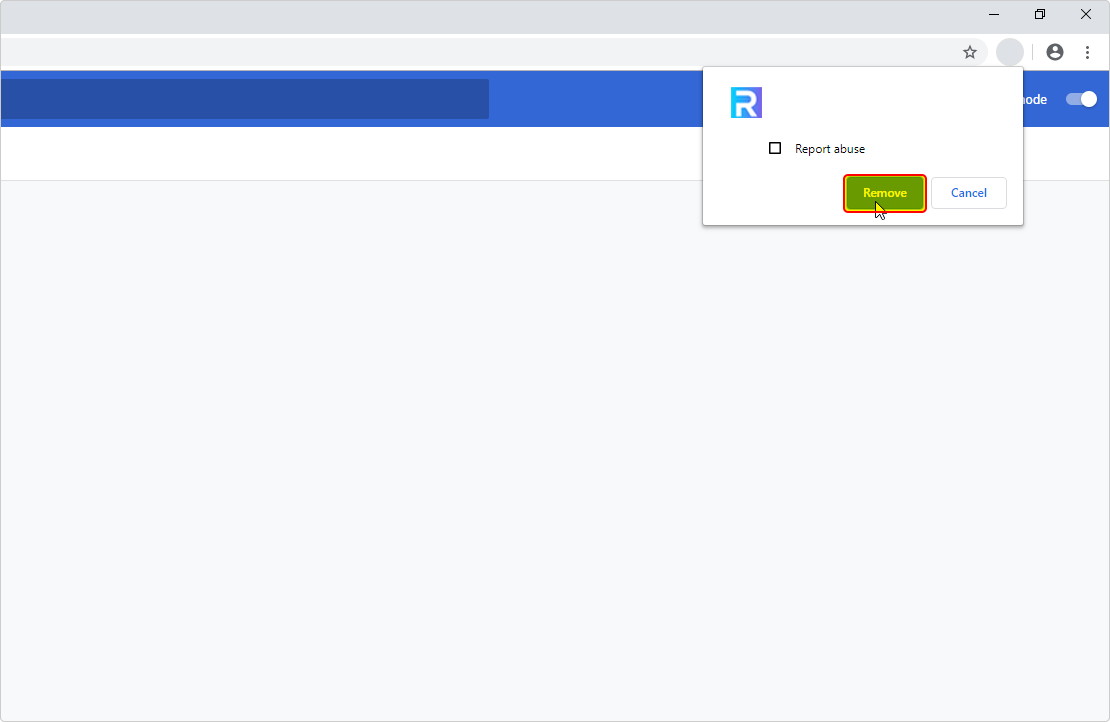 Step 4: Click on the "Remove" button to the right of the Rebates extension.
Step 5: A confirmation dialog box will appear. Click "Remove" again to confirm the removal of the extension.
Step 6: Close your Chrome browser completely and reopen it to complete the removal process.
That's it! The Rebates extension should now be completely uninstalled from your Chrome browser.